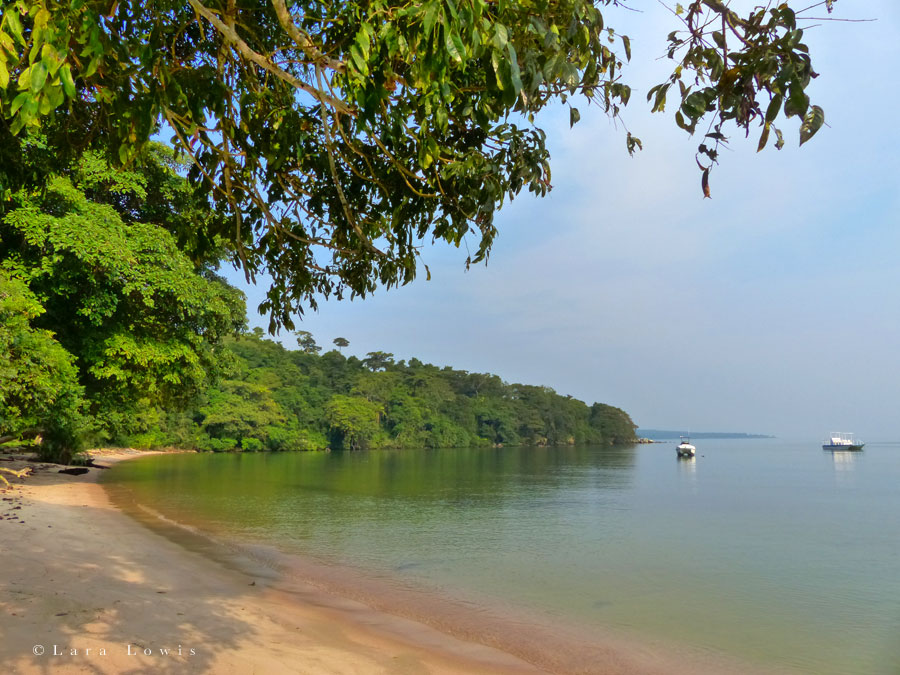 We set off in a state of huge excitement from Nairobi's Jomo Kenyatta International Airport to see in the New Year at a newly opened camp on Rubondo Island in the south west corner of Lake Victoria, Tanzania. This was a first visit for all of us and we had high expectations with a list of must-sees and dos that included seeing the spotted-necked otters, catching Nile Perch and getting a glimpse of the resident chimpanzee population.
The flight is stunning. Leaving Nairobi we flew over the Rift Valley, and enjoyed great views of both Mount Kilimanjaro and Mount Kenya. It was fun having Ninian point out landmarks in the Serengeti like the Grumeti River and Lobo Kopjes, probably most exciting was our first glimpse of Lake Victoria, its waters muddy where it is fed by the Mara River. Our first stop was Mwanza, a mining town on the edge of the lake, where we cleared immigration to enter Tanzania before continuing our journey by light aircraft.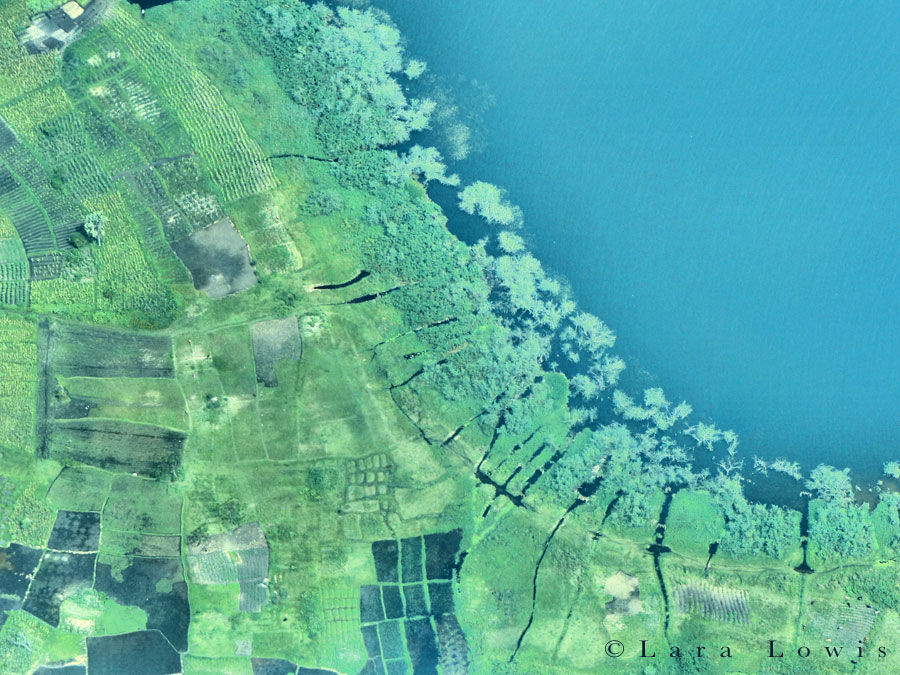 This is the second largest freshwater lake in the world – a massive 68,800 km² (26,564 miles²); the water was blue with occasional fields of green algae. We flew over a verdant patchwork of fields of rice and other staples colored every shade of green under the sun. The lake was dotted with islands, some with pretty fishing villages,others seemingly empty. From the busier islands, part of the trading route between Kenya, Tanzania and Uganda, we saw ferries carrying boatloads of people and vehicles, and dhows with white sails that looked miniscule from above.
Rubondo Island is much bigger than I had imagined – it's a vast uninhabited gem. We flew in over a dense canopy of rainforest broken by beautiful glades and papyrus beds. Landing on the grassy strip, the place looked like something out of Jurassic Park.The drive to camp wove through giant trees and lianas down a sandy track with quartz rock and the occasional glimpse of bushbuck. The camp is built on a stunning white beach set amongst towering fig trees. We were woken each morning to the bassoon-like sound of the resident colobus monkey on his territorial patrol.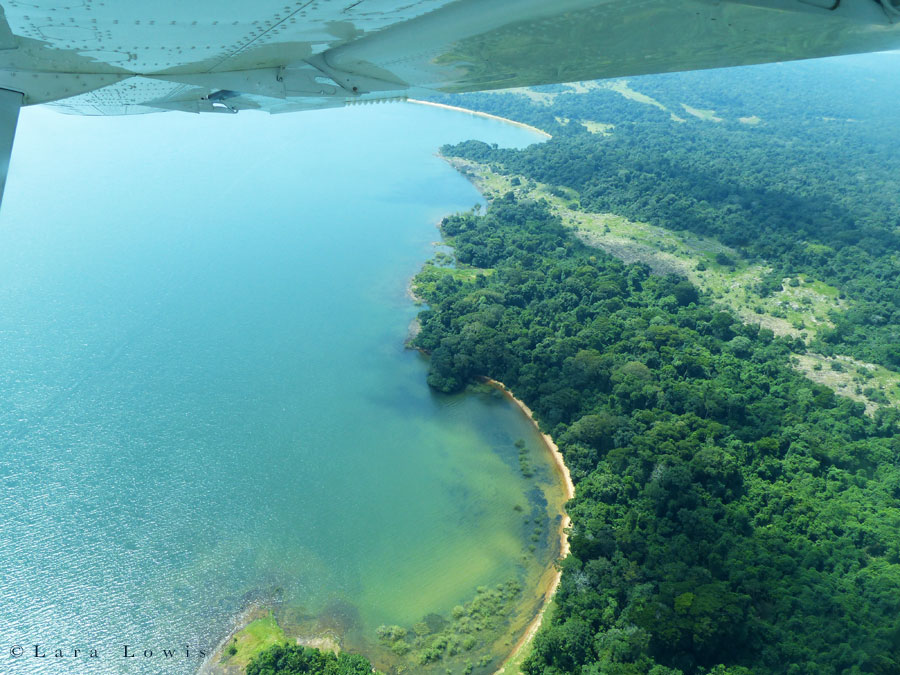 We had sitatunga visit our room on numerous occasions, which was ridiculously exciting. Other visitors in camp included bushbuck, vervet monkeys, monitor lizards and hippo. Elephant were seen on the airstrip and, though we didn't see them, the giraffe weren't too far away. Otters swam lazily across the bay as we fished from the beach – MAGIC!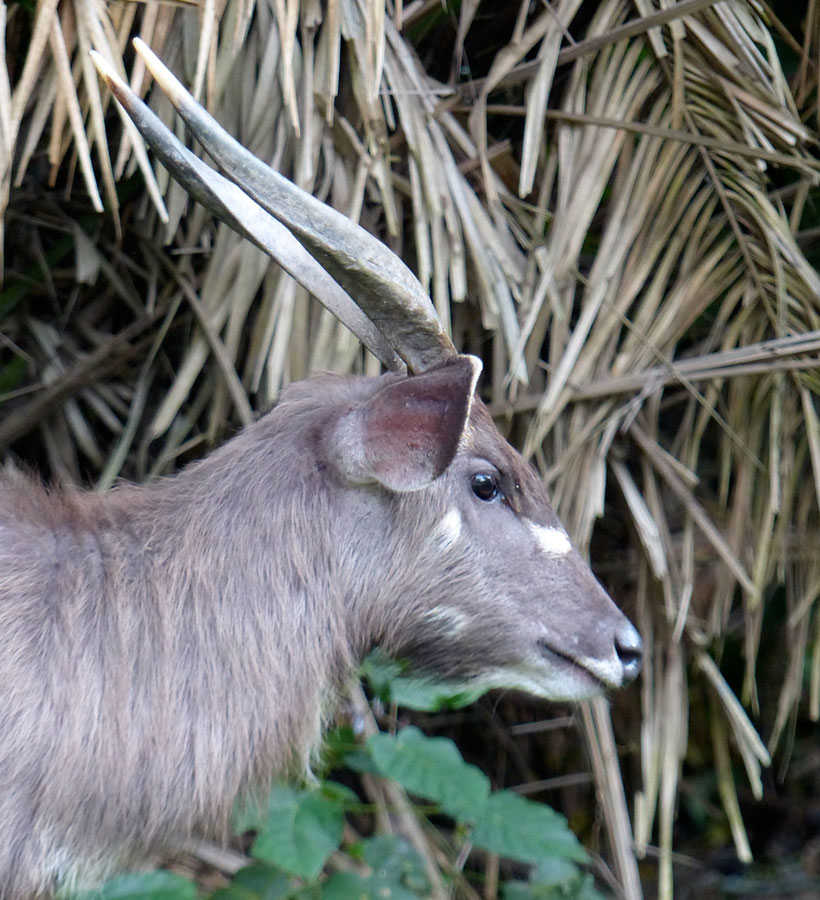 The island is so far west that the climate is more like Central Africa than Tanzania – even the sun rises and sets an hour later. The birds also have more in common with Central than Eastern Africa and we spotted Grey Parrots, Eastern Gray Plantain Eaters and a new bird for Ninian, the Vieillot's Black Weaver. This is a birder's paradise, and even the birding amateurs amongst us could tell that this was a very special place to see birds.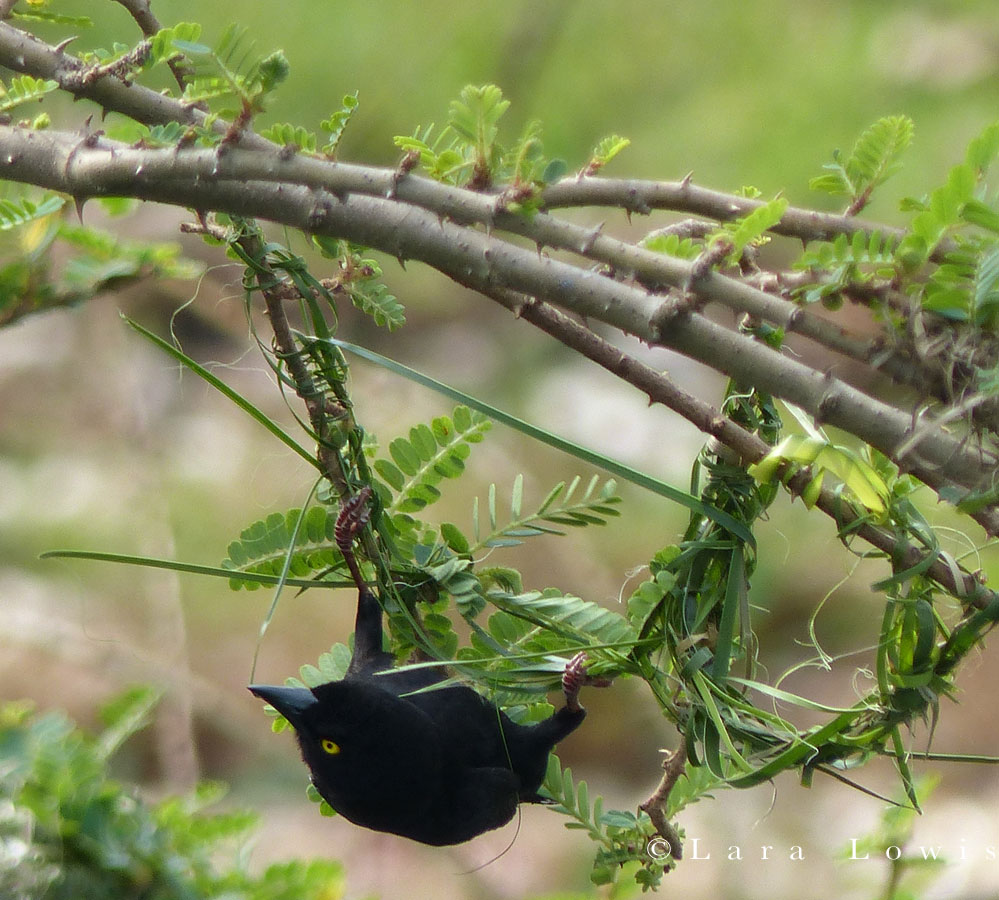 We quickly realized that seeing a chimp was going to be a bit like finding a needle in a haystack – they are not habituated and the forest is extremely dense (the main island is 26 km long and ranges from 3 km to 10 km in width) – but that didn't stop us from trying, unsuccessfully I may add, but they are seen very occasionally.
 The National Park comprises Rubondo and eleven smaller islands covering 457 sq km². 80% of the park's surface is sheltered by unspoilt forest and the smaller islands were interesting places to visit by boat.
The walking was fantastic, especially for the kids, as there are no buffalo to worry about. It is by far the best way to get around the island.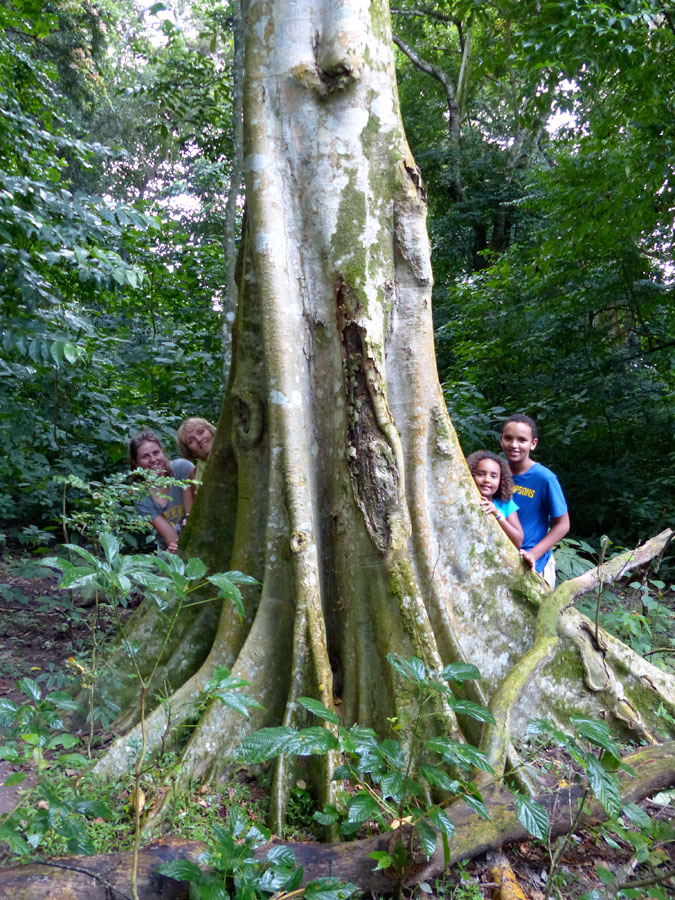 We were bitten by the occasional tsetse fly and there are lots and lots of insects – but really amazing insects so it's ok.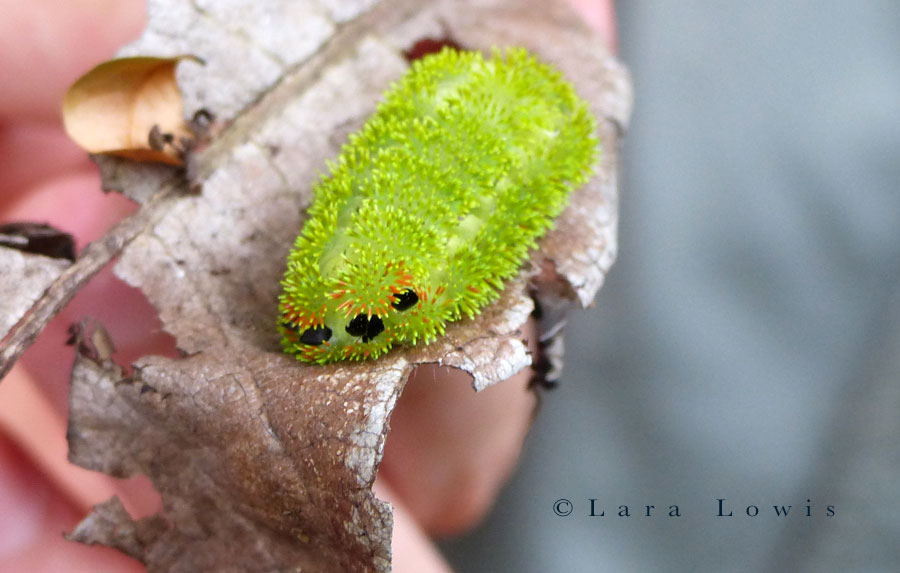 We had picnics on deserted sandy beaches, caught Nile Perch and Tilapia (they have a catch and release policy there) and Ninian caught his first ever Perch on fly.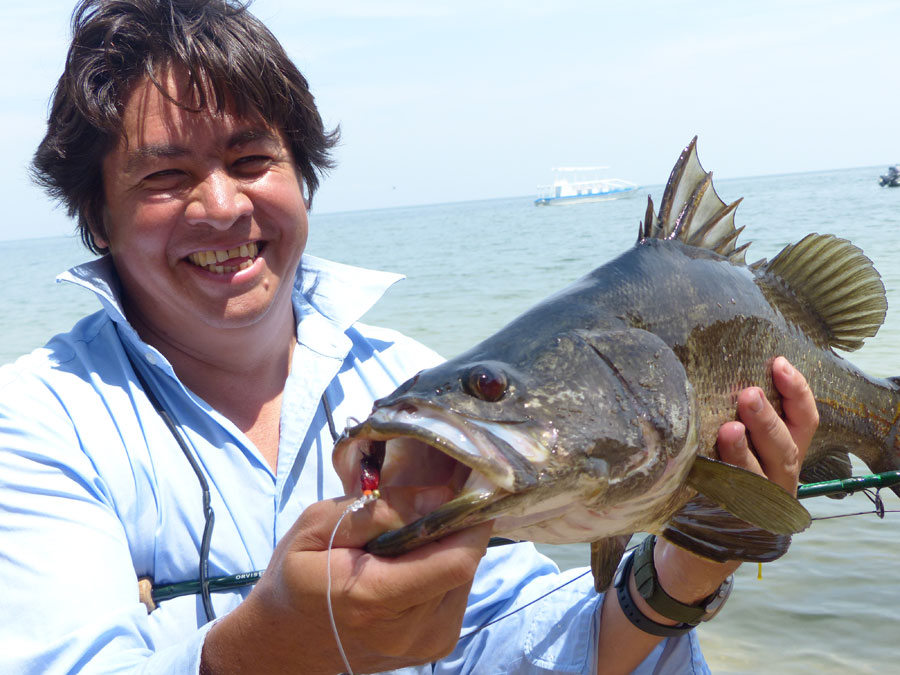 It rained heavily for almost 11 hours on one of our days – but we didn't let that deter us from having fun. It rains fairly often here, but it is a rainforest after all, so best to come prepared with adequate rain gear.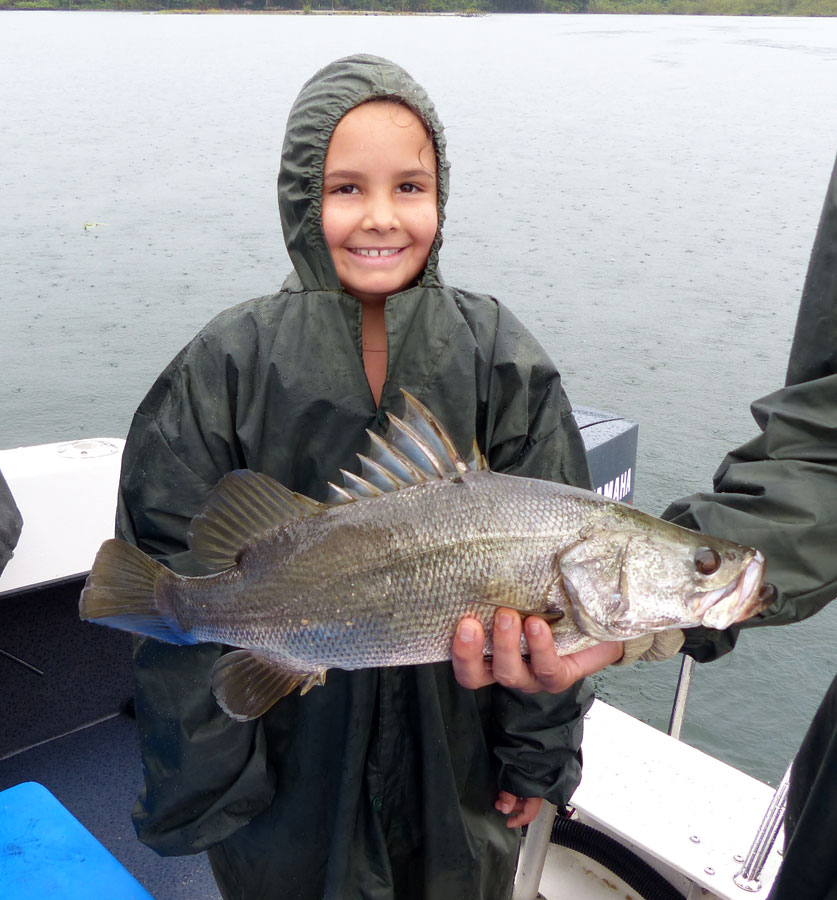 We walked, we fished, we swam (not for everyone – the waters are teeming with crocs), we danced until midnight to see in the New Year and we left very reluctantly, having run out oftime, and with a feeling that there was still so much to see and do. We can't wait to go back and share it with our guests.