We have just returned from an amazing trip to Lake Baringo in the heart of the Great Rift Valley where we stayed at Samatian Island Camp. The lake is famous for its incredible birdlife (over 400 species have been recorded here!)  but it is also home to  hippos, crocodiles and a small population of Rothschild giraffe reintroduced by NRT and the  Ruko  conservancy which includes over 16,000 hectares of community land on the Eastern shores of the Lake.  Over the past three years the waters of the lake has risen to unprecedented levels,  rising over fifteen feet.
Opinions vary  over the reasons for the risen water but the most likely explanation is  that the changes are due to seismic shifts in the Rift Valley floor.  Sadly the rising waters have destroyed  homes, hotels and left many people displaced, but it has also changed the Lake and the surrounding landscape. What was once muddy brown has now become crystal clear. Forests have been submerged creating a haven for fish amongst the tree trunks. The fish population which had dwindled has exploded.  The camps and lodges are reinventing themselves and the lake remans a birders paradise.
View from our bedroom
Clear water and water plants create a haven for fish.
Resident Verreux Eagle Owl  – know as WOO
The Samatian swimming pool currently under water.
Wild flowers added brilliant splashes of colour to the landscape.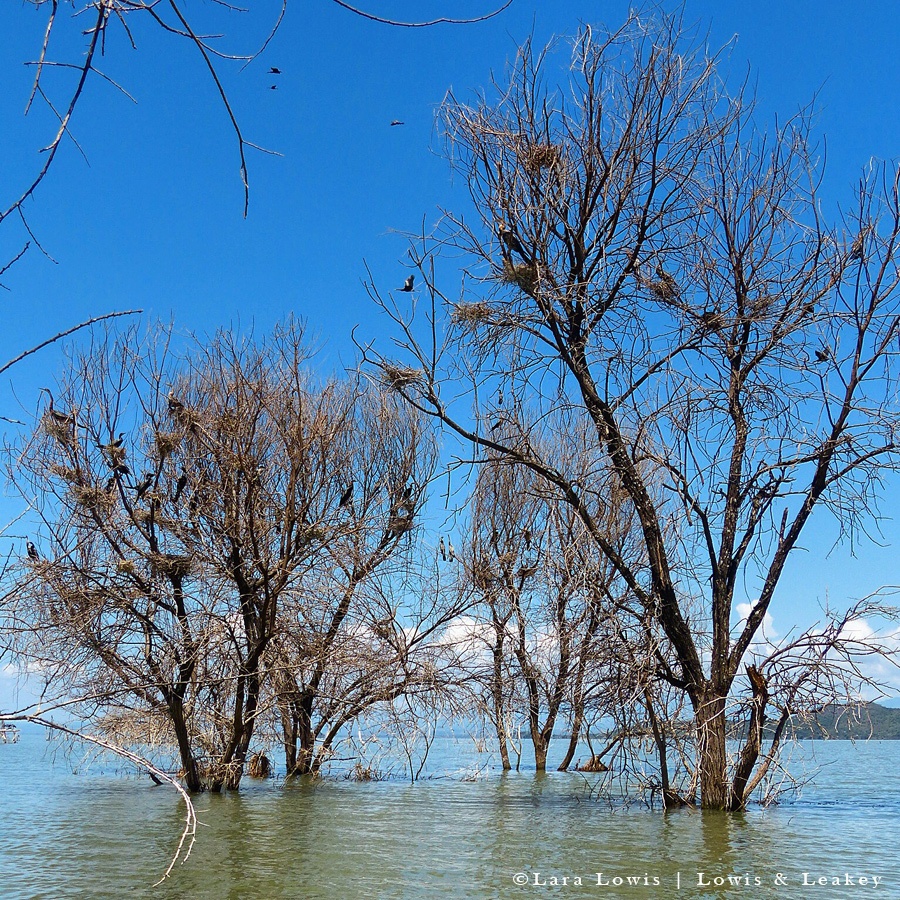 Cormorants and Darters nesting in submerged trees.